About The Pee Dee Education Center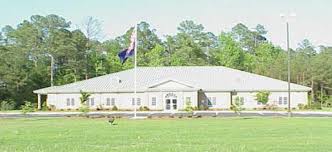 Founded in 1967, The Pee Dee Education Center is a consortium for all of the school in the Pee Dee Region of South Carolina. Serving  Chesterfield County Schools; Clarendon Districts 1, 2, & 3; Darlington County Schools, Dillon Districts 3 & 4, Florence Districts 1, 2, 3, 4, & 5, Georgetown County Schools, Lee County Schools, Marion County Schools, Marlboro County Schools, Williamsburg County Schools, Coker College, and Francis Marion University.
Meet the Team
We would like for you to meet our team, a great group of people who are dedicated and work hard to help make the Pee Dee Education Center the organization that it is!
Keith Callicutt
kcallicutt@pdec.net
(843)-661-1851
Robin Graves
rgraves@pdec.net
(843)-661-1817
Cleo Richardson
Education and Legislative Liaison
crichardson@pdec.net
(843)-661-1816
Curt Boswell
Daniel Miller
Academic Challenge Consultant
Caroline Mills
cmills@pdec.net
(843)-661-1815
Crishell Bass
Pee Dee Regional Career Specialist
cbass@pdec.net
(843)-661-1820
Tracey Campbell
Regional Coordinator, S2TEM Centers SC – Coastal Pee Dee Region
tcampbell@s2temsc.org
(843)-661-1822
Kerry Branch
S2TEM Education Specialist, S2TEM Centers SC
kbranch@s2temsc.org
(843)-661-1823
Jomia Mack
S2TEM Education Specialist, S2TEM Centers SC
jmack@s2temsc.org
(843)-661-1824
Terea Clement
Dana Blackmon
Melissa Herlong
mherlong@fsd1.org
(843)-413-4694
Buffy Berry
Joan Brown
Linda Seiss
lseiss@fsd1.org
(843)-413-4694
Kelly Bell
Susanna Ward
susanna_ward_1975@yahoo.com