Upcoming SC Junior Scholars Program
April 8th, 2019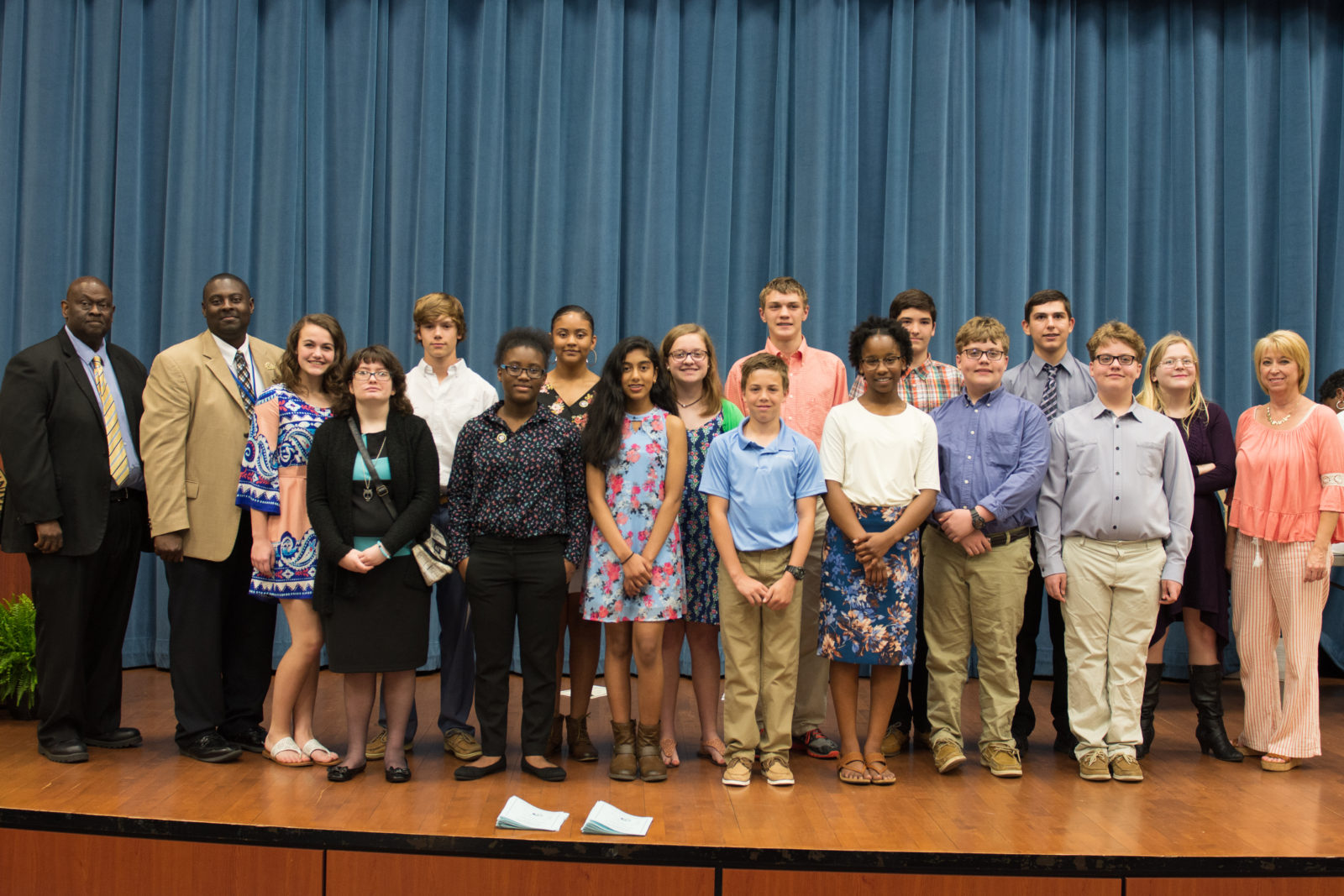 The South Carolina Department of Education sponsors the South Carolina Junior Scholars program. It identifies students who demonstrated exceptionally high scholastic achievement and intellectual ability based on the students' performance on the Preliminary Scholastic Aptitude Test (PSAT).
The 2018 Sneed Middle School Junior Scholars are:
Olivia Campbell, Connor Cook, Timothy Ervin, Sebastian Harding, Alcinda Meeker, Zoey Moore, Parker Morrison, Jessica Pham, Lauren Reynolds, Kate Sansbury, Jordan Sinclair and Logan Smith.
The 2018 Southside Middle School Junior Scholars are:
Robert Ardis, Cindy Brewer, Noah Junkins, Samuel Reeder, Kaylee Reigel, Leranda Saverance, Raymond Taylor and Sierra Trotter.
The 2018 Williams Middle School Junior Scholars are:
Caleb Beckley, Anilyn Bonds, Myles Chassereau, Tyree Davis, Annabelle Devault, Ava Flintrop, Thomas Garland, Bryannna Grice, Ridgely Jackson, Dylan Lambert, Kylah Rainey, Ruqaiya Shumail, Derrick Smith, Olivia Townsend, Sai Sivani Vishnubhotla, Joseph Walker, William Walker, Kennedy White, and Marguerite Wilson.
Congratulations to all of the 2018 SC Junior Scholars!
Want to know more about SC Junior Scholars ?
Contact Caroline Mills
(843)-661-1815
cmills@pdec.net